Go Ahead.
Call Me A Health Nut!
Meet Our "Health Nuts"
Here are several people who made major changes in their lives— and brought healthful pistachios along for the journey.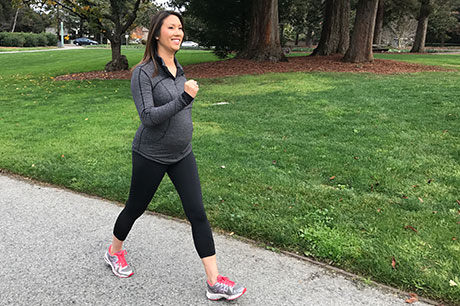 Kristina Owyoung
Expectant Mother
"My husband Todd and I are excited to be expecting our first child, a little girl, in less than two months. Health and wellness has been a focus of mine throughout my pregnancy."
Read Kristina's Story
Sarah Galicki
Good Health Became A Family Affair
"By my sixteenth birthday, I was diagnosed with metabolic syndrome and was morbidly obese. I realized I was next in line to get the disease; to be the third generation with Type II diabetes."
Read Sarah's Story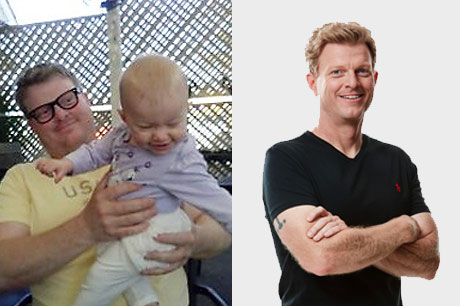 Monte Morris
Undoing An Unhealthy Lifestyle
"At 35 years old, I was 235 lbs. and well overweight. According to the BMI, I was obese. I was low on energy, lacked ambition, physically inactive, stressed at work and had an awful diet."
Read Monte's Story
Turn Mindless Snacking
Into Mindful Eating
Smarter snacking starts with pistachios. A one-ounce serving size equals 49 nuts – that's 160 calories of salty-sweet satisfaction that won't wreck your diet. Plus, studies show the act of cracking open pistachio shells slows down how fast you eat, reducing your chance of overdoing it at snack time.
Healthy Eating Habits
APG's "Health Nut," Monte Morris, a construction manager who lost 48 pounds, shares his inspirational story while including pistachios as part of a healthy diet. Dr. Mike Roussell, nutrition advisor for Men's Health, turned Monte's story into a five-step strategy to achieving lasting success—a tool that can be effectively implemented by anyone.
To learn more, watch the six-minute video below.