Hanukkah Pistachio Shortbread Cookies
Courtesy of Sweet Paul Magazine
Super easy to make and really delicious. They are flaky and buttery with the most amazing pistachio taste.
Yield
About 15 cookies
Ingredients
10 tablespoons salted room temperature butter
1/2 cup confectioners sugar
1/2 teaspoon vanilla extract
1/2 cup finely grounded pistachios
1 1/2 cup all-purpose flour
Ice water
Extra finely grounded pistachios for topping
Instructions
In a large bowl beat butter and vanilla until creamed.
Add sugar and combine well.
Mix in pistachios and flour, add a little water, a tablespoon at a time.
Once you have a smooth dough wrap in in plastic and leave it in the fridge for at least 1 hour. You can also make this dough the day before.
Roll out in a little flour to 1/2 inch thickness.
Press out stars and place on a parchment coved baking tray.
Press the finely grounded pistachios gently into the stars.
Bake at 350F for about 10 minutes, rotate the baking tray half way.
Cool on a wire rack.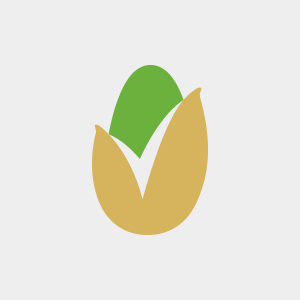 American Pistachio Growers (APG) is a non-profit trade association representing over 800 grower members in California, Arizona, and New Mexico.