Pistachio Crescent Cookies
Courtesy of Cobi Kanani
Ingredients
2 cups all-purpose flour
1 cup unsalted, shelled pistachios, finely ground in a food processor
¼ teaspoon salt
¾ cup unsalted butter, softened
¾ cup packed light brown sugar
1 egg
Instructions
Preheat oven to 350°.
In a bowl, stir together flour, finely ground pistachios and salt.
In another bowl, beat butter and sugar for 2 minutes, until fluffy. Beat in egg. Pour in dry mixture and beat until just combined.
Divide the dough into 2 logs and slice into 12 portions. Bend into crescents. Place on a baking sheet 2 inches apart.
Bake at 350° for 14 to 16 minutes, until lightly browned. Remove to a wire rack to cool completely.
Once cool, dust with powdered sugar and finely chopped pistachios.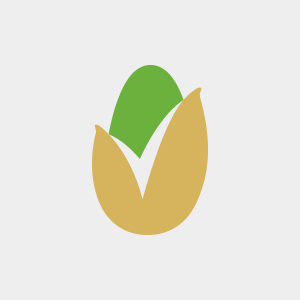 American Pistachio Growers (APG) is a non-profit trade association representing over 800 grower members in California, Arizona, and New Mexico.