Pistachio Strawberry Yogurt Bark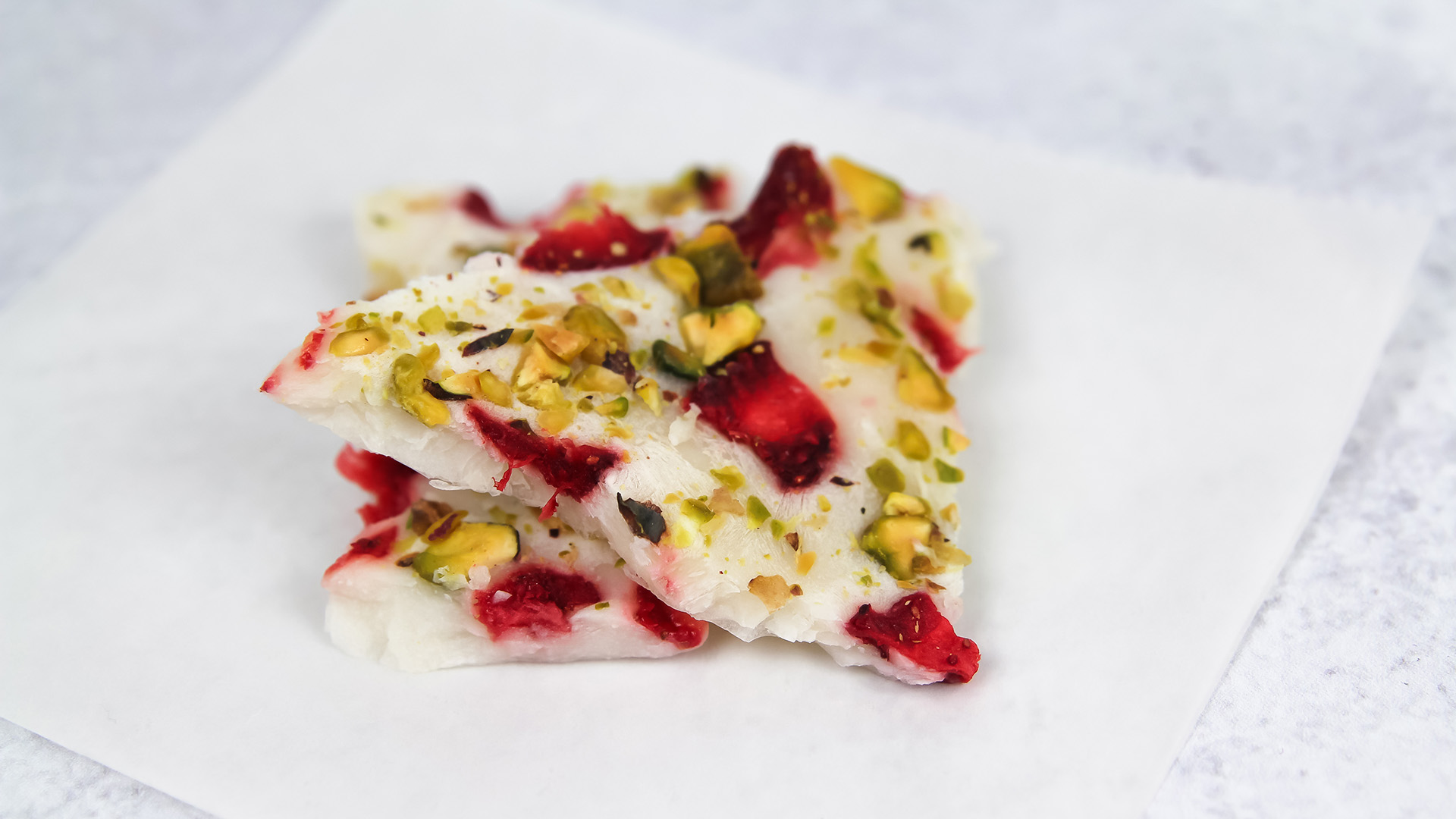 Yield
8 servings
Ingredients
1 1/2 cups unsweetened coconut yogurt
1 tablespoons maple syrup
1/4 teaspoon vanilla extract
1/4 cup pistachios, chopped
1/2 cup freeze-dried strawberries, roughly chopped 
Instructions
In a medium mixing bowl, add yogurt, maple syrup, and vanilla then mix until combined.
Pour on a 12 x 8 baking sheet lined with parchment paper. Spread out evenly. Yogurt mixture should be about 1/2 inch thick.
Top with chopped pistachios and freeze-dried strawberries and gently press them into the yogurt. 
Place in the freezer for two hours until frozen solid. Chop into pieces and serve.
Store remaining pieces in an airtight container in the freezer. 
Nutrition per serving: 100 calories, total fat 3g, sat fat 1.5g, sodium 10mg, total carb 17g, fiber 4g, total sugar 7g, added sugar 2g, protein 1g