Trends in healthier eating habits bode well for US-based pistachio farmers
FRESNO, CA – July 25, 2018 – American-grown pistachio consumption numbers are up globally. According to a report released today by California State University, Fresno (CSUF) Department of Agricultural Business, Jordan College of Agricultural Sciences and Technology, pistachio consumption has increased substantially in international markets between 2015 and 2017.
The trend is welcomed by nutrition experts who tout the virtues of pistachios for their health properties. According to nutrition expert Mike Roussell, Ph.D., "Pistachios are the perfect addition to any eating plan for health-minded individuals as they offer a number of health benefits which result from their strong nutritional values, key amino acids, healthy fats, minerals like magnesium, and dietary fiber."
The United States remains the largest producer of pistachios in the world with approximately 99 percent grown in California, where climate and precision agricultural practices produce high quality nuts. Paired with the fact that approximately 70 percent of pistachios grown in the U.S. are exported, this data shows how popular the nut is worldwide. This increase in demand is likely due to global health trends and a growing body of scientific research that ties pistachios to a wide range of benefits, including weight management, blood sugar control and a lower risk of cardiovascular disease.
"We're finding that not only is overall consumption of U.S. pistachios increasing, but consumers are also broadening their consumption timeframe," said American Pistachio Growers (APG) Vice President of Global Marketing Judy Hirigoyen. "While nuts have traditionally been consumed during winter months and holidays, we're seeing increases during spring and summer months as consumers learn about the health attributes pistachios have for athletic individuals and weight management."
For this study, trends were reviewed in China, South Korea, Germany, France, Italy, Spain and the United Kingdom – seven nations considered to be primary trade partners for U.S. pistachios. Additionally, the study includes India as an important emerging market. For the report, CSUF researchers used data for total pounds of pistachios traded across borders accessed from the Global Trade Atlas (GTA).
U.S. Increases Consumption and Share of Market Globally
Germany has no in-country pistachio production, but has seen 84.2 percent growth in consumption over a three-year period. The U.S. share of market in 2017 was 45.4 percent, up 16.1 percent since 2015.
Spain has new plantings of pistachios, most of which will come into production within the next two to three years. There has been a consumption increase of 29.8 percent since 2015. U.S. share of market in 2017 was 31.7 percent, an increase of 31.6 percent since 2015.
Italy produces the Bronte pistachio, prized for its dark green color. Consumption of in-shell pistachios over the past three years has risen 41.2 percent. U.S. share of market in 2017 was 31 percent, an increase of 41.2 percent over 2015.
France produces no pistachios, and has seen a 20.1 percent consumption increase over the past three years. U.S. share of market in 2017 was 42.6 percent, which is 1.7 percent lower than 2015 share, although overall volume for U.S. product is up.
United Kingdom produces no pistachios. Since 2015, there has been a 34.4 percent decline in overall pistachio consumption. However, the U.S. gained 219.6 percent share of market in 2017, with a share of 68.6 percent, thus more than doubling consumption of American pistachios.
South Korea has no pistachio production. There has been a 47.2 percent increase of pistachio consumption since 2015. The U.S. has maintained nearly 100 percent share of market in South Korea.
India's pistachio market is dominated by Iran and other middle eastern countries, which have conducted pistachio trade with India for hundreds of years. However, the U.S. pistachio industry has seen its market share grow 146.7 percent over the past year. Overall consumption of the nut has increased by 49.6 percent over the past three years.
China has nominal pistachio production and is, by far, the largest consuming nation of pistachios. There has been an increase of 182.4 percent in consumption over the past three years. The U.S. share of the market totaled 96.6 percent in 2017, a 74 percent increase over three years.
Healthy Snacking Trends Go Global
The market for healthy snacking alternatives is on the rise as more consumers demand snack choices that will help them maintain their active lifestyles. A rise in awareness about healthy snacking habits along with consumers' desire for grab-and-go options is further propelling this segment's growth.
Although there are a multitude of reasons individuals choose to snack, the two predominant global themes are: enjoyment – 75 percent of the world eats snacks to satisfy hunger or cravings in between meals; and nutrition – 63 percent of the world's consumers snack for nutritional reasons.2
For more information on the health benefits and nutrition gained from pistachios, visit AmericanPistachios.org and follow APG on Facebook, Twitter and Instagram.
---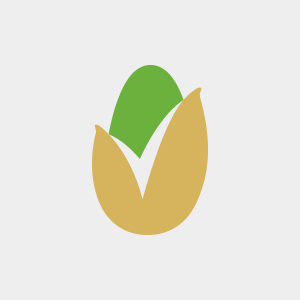 American Pistachio Growers (APG) is a non-profit trade association representing over 800 grower members in California, Arizona, and New Mexico.
Monday, July 23, 2018