Boost Immunity this Winter with Key Nutrients Found in Pistachios
Pistachios provide vitamins and minerals that may benefit the immune system.
FRESNO, CA – January 27, 2021 – Many people are looking to improve their overall health and immunity this year – with a focus on diet as one way to do so. According to the International Food Information Council's Year-End Survey[1], one in three people report their eating habits have become healthier over the past year. When looking to the year ahead, 22% of people report concern about how their food choices are affecting their physical or mental health. Adding nutritious foods - like pistachios -  to the diet can help give your body more of the important vitamins and minerals needed to help your immune system function at its best.
The immune system is the first line of defense against infections. A healthy immune system aids in the healing process and shortens recovery time. Pistachios provide many nutrients, which may help the immune system function, including vitamin B6, zinc, copper, iron, selenium, folate, polyphenols, carotenoids, fiber and protein.
"I'm always recommending pistachios to my clients as a convenient snack that's great to have after a workout or whenever you need a nutritious pick-me-up to hold you over until your next meal," says Mike Roussell, PhD, nutrition consultant and advisor to Men's Health Magazine. "But this year I'm also recommending pistachios for the wealth of vital nutrients they contain, which can help your immune system to operate at its best."
The functional properties of pistachios contribute to overall immune function in many ways:
B-vitamins (B1, B6 and Folate): Necessary to fight off infection.
Zinc, magnesium and selenium: May lower the risk and severity of viral infections.
Protein: Can strengthen the immune system by helping to maintain healthy immune cells, which are responsible for eliminating damaged cells, bacteria and viruses.
Gamma-Tocopherol (antioxidant): May help speed recovery time and lower airway inflammation.
Copper: Helps produce antibodies to maintain the immune system.
Polyphenols and Carotenoids (lutein and zeaxanthin): May increase the activity of some immune cells, lower inflammation and may boost the body's antioxidant defense mechanism.
Prebiotics (fiber and more!): Act as food for beneficial probiotics in the GI tract which helps to protect the body from infection and regulates the mucosal immune system. Research shows pistachios possess prebiotic properties and may help increase beneficial probiotic bacteria.[2]
Nuts, like pistachios, are an integral part of a nutritious diet. Not only are they naturally low in sodium and sugar, but pistachios have been championed for their positive impact on heart health, weight and blood sugar management. It was also recently announced that pistachios are considered a complete protein, containing all 9 of the essential amino acids required to sustain health for those 5 years and older. In Europe, pistachios meet the threshold for a source of protein.
---
[2] Ukhanova M, et al. Effects of almond and pistachio consumption on gut microbiota composition in a randomised cross-over human feeding study. Br J Nutr. 2014 Jun 28;111(12):2146-52. doi: 10.1017/S0007114514000385.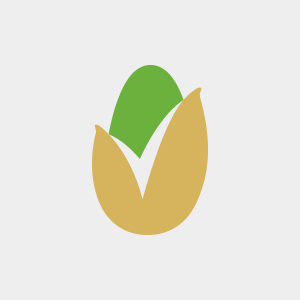 American Pistachio Growers (APG) is a non-profit trade association representing over 800 grower members in California, Arizona, and New Mexico.
Wednesday, January 27, 2021