American Pistachio Crumb
By Chef Grant Crilly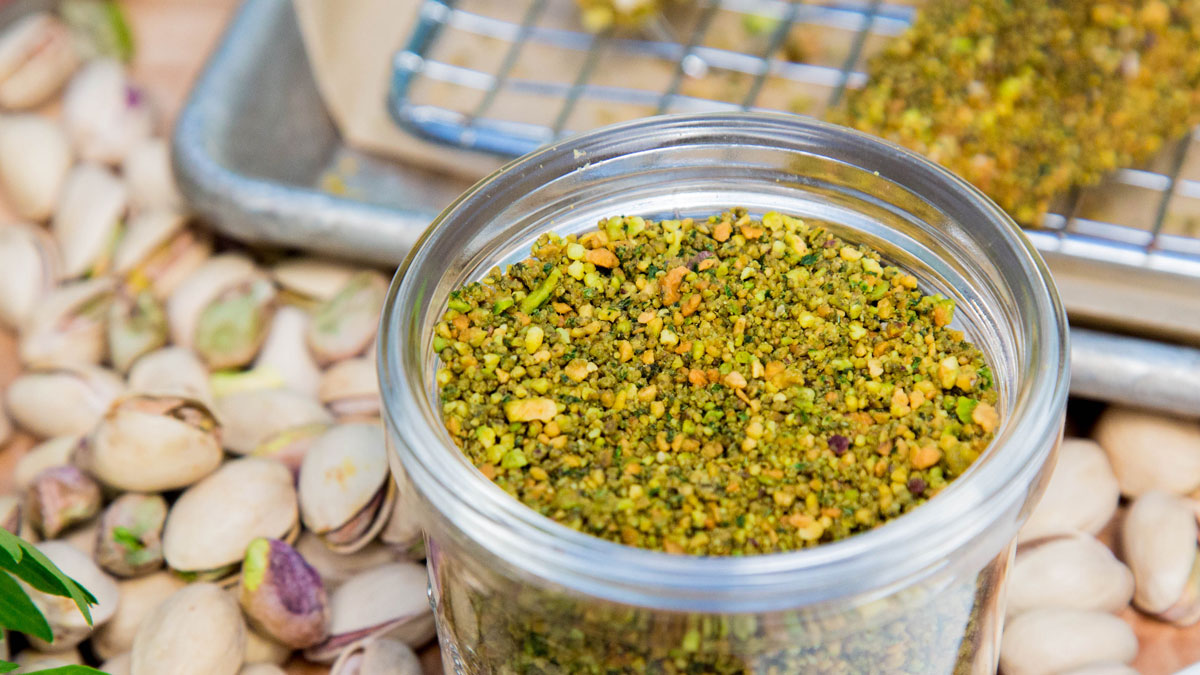 This is a great product that showcases the pistachio at its best in my mind, green, savory and awesome texture. This simple crumb can be made in minutes and stored in a jar for later use. Simply brush your favorite meats or seafoods with egg then sprinkle with the American Pistachio Crumb and bake on a tray at 250°F until tender and juicy on the inside, and crispy green on the outside.
Yield
1 cup
Ingredients
125g American pistachio kernels (about 1 C.)
15g fresh parsley (½ bunch)
2g thyme leaves (4 sprigs)
5g salt (2 tsp.)
1.5g black pepper(¾ tsp.)
35g panko (½ C.)
Instructions
Blitz all together in processor until fine, about 1 minute of pulsing on and off. Spread even layer on tray and bake at 175°F for about 20 minutes or until dry. Let cool before use or storing.
Storage
Airtight jar in a pantry for up to 4 weeks.
To Use
Toss tenders(or your favorite protein) in egg white then coat with your yummy green crust, bake at 275°F for 30 minutes. Also can be used to add texture to rice, salads and other dishes.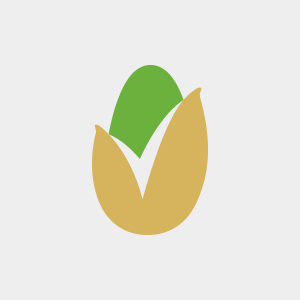 American Pistachio Growers (APG) is a non-profit trade association representing over 800 grower members in California, Arizona, and New Mexico.