Braised Chicken with Savory Butter Sauce
Cooking Jugalbandi | Presented by chefs Martin Yan and Sanjeev Kapoor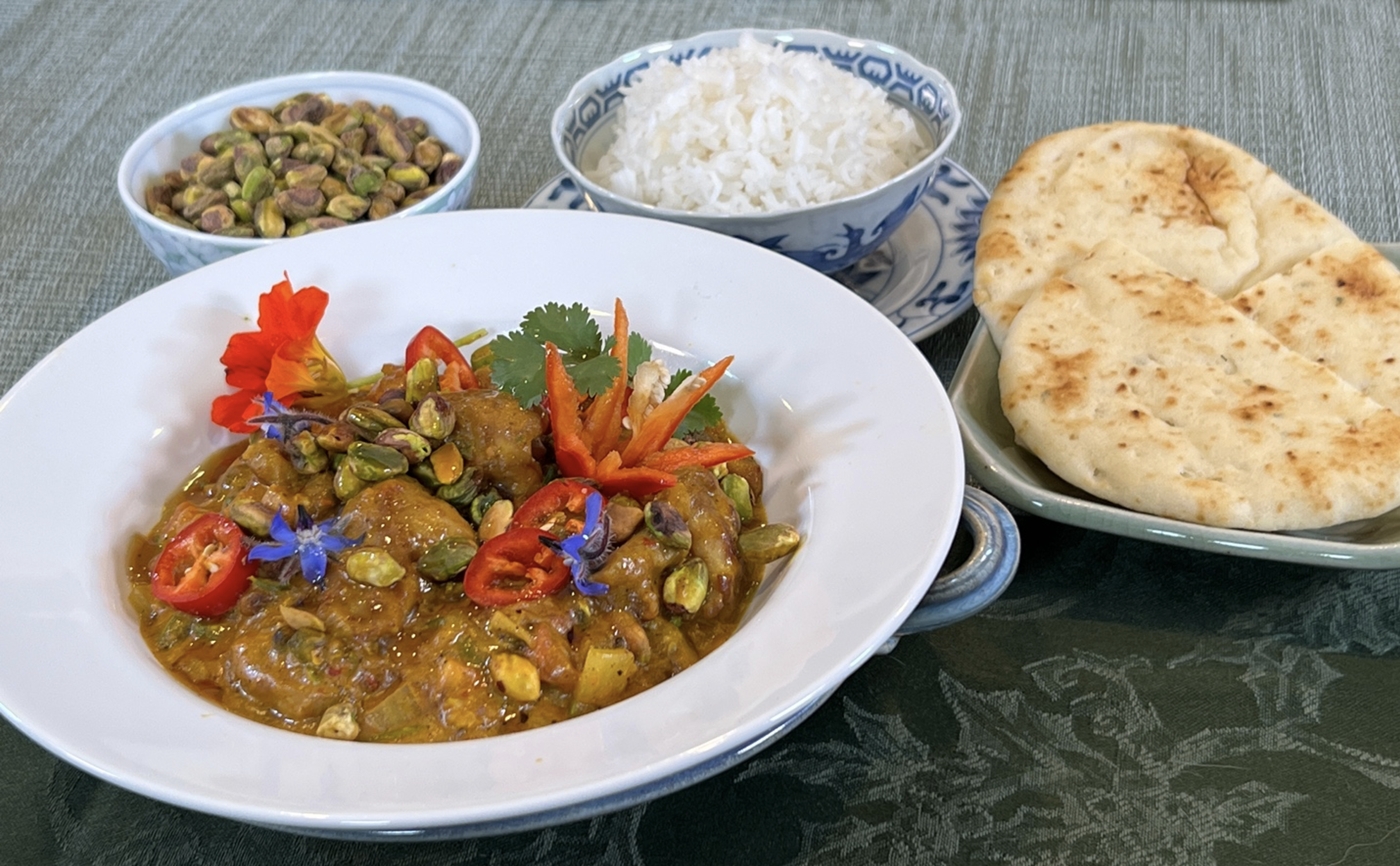 Yield
4 servings
Ingredients
12 ounces boneless chicken, sliced
Marinade
2 tablespoons soy sauce
1 tablespoon cornstarch
Sautéed Mixture
1-1/2 tablespoons cooking oil
2 tablespoons ghee (clarified butter)
1/2 cup onion, diced
1/4 cup fresh cilantro stems, chopped
1 tablespoon ginger, minced
1 teaspoon garam masala
1/2 teaspoon ground cumin
1/2 teaspoon ground coriander
1/4 teaspoon Chinese five-spice powder
3/4 cup tomatoes, diced
1/4 cup plain yogurt
1 tablespoon oyster-flavored sauce
2 teaspoons chili garlic sauce
1/4 cup half and half or heavy cream
1 tablespoon sugar
1/4 cup pistachio kernels, chopped
1/3 cup whole pistachios
Garnish
1 tablespoon cilantro, chopped, or green onions
Instructions
For the Marinade
Combine marinade ingredients in a bowl. Add the chicken; stir to coat.  Set aside.
For the Sautéed Mixture
Heat a wok or stir-fry pan over medium-high heat until hot.  Add oil, swirling to coat sides.  Add the chicken; stir fry until browned, about 2 -3 minutes.  Set aside.
Add ghee, onion and cilantro; sauté until onion begins to sweat and soften, about 3 minutes.  Add ginger; sauté until fragrant, about 30 seconds. Add garam masala, cumin, coriander and five-spice; cook until fragrant, about 20 seconds. Add diced tomatoes, yogurt, oyster-flavored sauce and chili garlic sauce. Reduce heat and let simmer for 10 minutes, stirring occasionally. 
Pour in half and half and sugar.  Add chicken with juices and chopped pistachios; cook until sauce thickens, 3 -4 minutes.
For the Garnish
Sprinkle with whole pistachios, chopped cilantro / green onions.  Serve over rice or noodles or with naan on the side.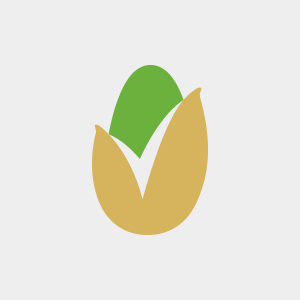 American Pistachio Growers (APG) is a non-profit trade association representing over 800 grower members in California, Arizona, and New Mexico.