Pistachio Crusted Tilapia with Citrus Salsa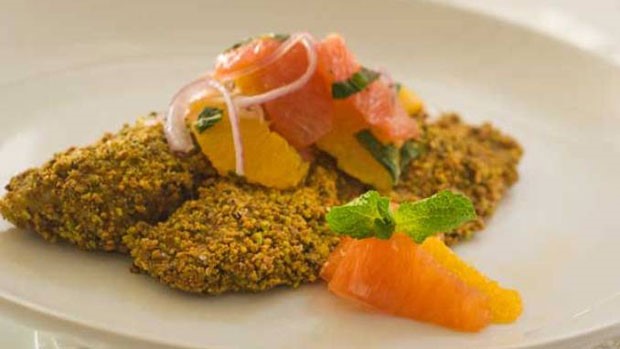 Yield
4 servings
Ingredients
3 medium oranges, peeled and cut into segments
1 grapefruit, peeled and cut into segments
¼ medium red onion, thinly sliced
1 small jalapeno, seeds and veins removed and finely minced
¼ cup fresh mint leaves, minced
Juice of 1 lime
1 teaspoon honey (optional)
1 cup shelled pistachios, roasted and unsalted
1 teaspoon dried oregano
½ teaspoon dried thyme
½ teaspoon garlic powder
½ teaspoon kosher salt plus more for seasoning the fish
½ teaspoon black pepper plus more for seasoning the fish
1 large egg white
4 tilapia filets
Instructions
Preheat oven to 450° F. Spray a cookie sheet with gluten free non-stick cooking spray.
In a small mixing bowl, combine the orange segments, grapefruit segments, red onion, jalapeno, mint, lime juice and honey. Let sit while preparing the fish.
Grind the pistachios along with the oregano, thyme, garlic powder, ½ teaspoon salt and ½ teaspoon pepper in a food processor until the mixture resembles a coarse meal. Pour the mixture into a dinner plate.
Beat the egg white until foamy on another dinner plate. Pat the fish filets dry with a paper towel and season with salt and pepper. Dip the filets into the egg white then into the pistachios and coat well. Lay the filets on the prepared baking sheet. Spray the top of the filets lightly with some more cooking spray. Bake for 10 – 12 minutes or until the fish feels firm to the touch.
To serve scoop the salsa out of the dish with a slotted spoon and top the tilapia filets.
Nutritional Facts (Amount per Serving):
Calories 340, Total Fat 15g, Saturated Fat 2g, Monounsaturated Fat 7g, Polyunsaturated Fat 4.5g, Cholesterol 45mg, Sodium 330mg, Potassium 882mg, Magnesium 80mg, Total Carbohydrate 31g, Dietary Fiber 7g, Sugars 18g, Protein 26g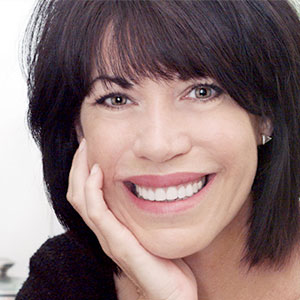 Carol Kicinski founded Simply Gluten Free as a gluten-free recipe and lifestyle website and blog.