Malai Prawns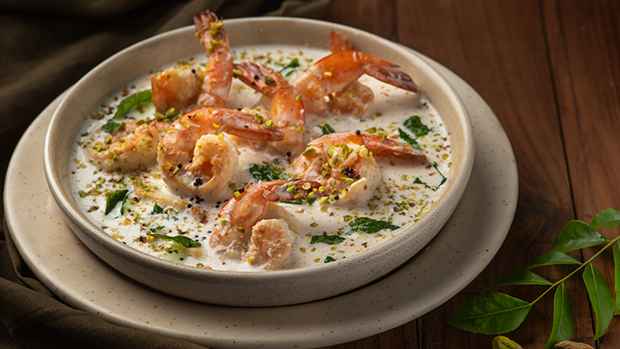 Ingredients
100 g White Onion     
50 g  California Pistachios                     
10 g  Ginger Garlic      
100 g  Prawns    
Curry Leaves, Green Chilli & Salt to taste
100 ml Coconut Milk
20 ml Coconut Oil
Instructions
Heat coconut oil in a pan.
Add mustard seeds & curry leaves.
Add white onion, pistachios, garlic, ginger, green chilli together and cook for a few minutes
Add salt, turmeric powder, coconut milk and make a gravy.
Put cleaned prawns in the gravy and cook for 2 to 4 minutes. 
Garnish with curry leaves and chopped pistachio.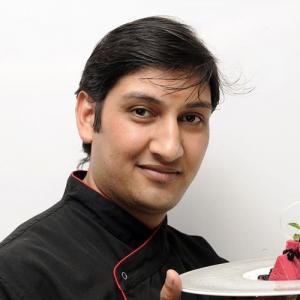 As the Executive Chef (pastry) at Roseate Hotels and Resorts in New Delhi, Chef Anand Panwar designed the much-acclaimed Roasted by Roseate Patisserie and Boulangerie, in Roseate House New Delhi.