Pistachio Butter
Ingredients
2 cups / 250 g pistachios, roasted
¼ - ½ cup / 55 g - 110 g grapeseed oil
¼ tsp / 1 g sea salt, optional
Instructions
Scoop pistachios into a food processor and run for 60 to 90 seconds. Open the processor and scrape the sides. Run for another 60 to 90 seconds. Scrape down the sides and continue processing. Slowly drizzle oil as needed into the butter as it's processing until you achieve the texture and consistency you prefer. Add optional sea salt and pulse to combine.
Transfer butter to a container with a snap on lid. Refrigerate if holding the butter for more than a few days. 
Equipment and smallwares: Food processor, rubber spatula and airtight container.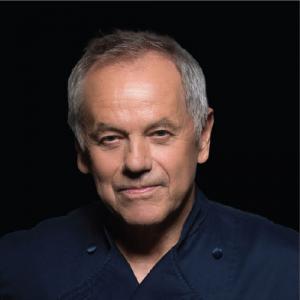 The name Wolfgang Puck is synonymous with the best of restaurant hospitality and the ultimate in all aspects of the culinary arts. The famed chef has built a brand that encompasses three companies: Wolfgang Puck Fine Dining Group, Wolfgang Puck Catering, and Wolfgang Puck Worldwide, Inc.