California Pistachios Bhel Mix with Egg Twist
Ingredients
"Chaat" is super common on lots of great snacks in India and it simply means to "lick" in Hindi. You'll be licking and kissing your yummy fingers when you finish a bowl of these too.
Chaat Marsala Spice
2 tablespoons + 2 teaspoons (20g) Cumin seed
1 tablespoon (5g) Corriander seeds
1 tablespoon (8g) Fennel seeds
2 tablespoons (4g) Dried mint
1 tablespoon (4g) Chili flakes
1 teaspoon (4g)  Black pepper
⅓ cup (40g) Green mango powder
1 tablespoon (5g) Ginger powder
¼ cup (30g) Kosher salt
Chutney
1 Egg white 
2-1/3 cups (300g) American Pistachios 
5 tablespoons (40g) Chaat Masala Spice 
2 cups (40g) Basmati Mamra (puffed Basmati rice)
Instructions
For Chaat Marsala Spice
Toast all spices in a dry pan, taking care not to burn
Blend all to a fine powder in a spice grinder. 
Store in an airtight container .
For Chutney
Make chaat masala spice blend.
Whip 1 egg white in a large bowl.
Toss American Pistachios with whipped egg white until well-coated. 
Toss nuts with about ½ of the chaat spice mix until coated.
Add puffed rice and some more chaat mix, and toss. 
Toast snack mix in a 300 degree F. (150 degree C)  oven for about 20 minutes, or until very dry and crisp. 
Serve warm 
Store  leftovers in an airtight container.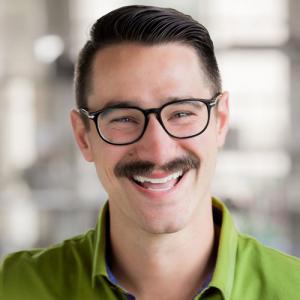 Chef Grant's goal is to inspire and educate others about what happens in our kitchen, to make cooking both easier and more enjoyable.