Meetha Pulav with California Pistachios
Ingredients
For the rice
1-1/2 cup (300g) Basmati rice
2 cups (475g) Water
1/3 cup (50g) Golden raisins
3 Cloves
1 Cinnamon stick
1 pinch Saffron
For the Candied Orange Peel
1 Orange
1-1/2 cup (400g) Water
¼ cup (50g) Sugar
1-1/2 teaspoon (5g) Salt
For the Garnishes
1-3/4 cups (250g) American Pistachios
Candied Orange Peel from above, all
½ bunch (30g) Cilantro
½ bunch (15g) Mint
½ cup (100g) Ghee or clarified butter or to taste
2 teaspoons (3g) Dried rose
Instructions
For the rice
Preheat oven to 300 degrees F (150 degrees C)
Wash basmati rice in cold water 3 times until water is clear.
In heavy and wide pot with lid, add the basmati rice.
Add water, bring to boil on stove top, add raisins, cloves, cinnamon stick, and saffron.
Place lid on pot and place in oven for about 15 minutes.
For the Candied Orange Peel
Slice orange peels off, remove some white pith and slice finely.
In small pot, add water, sugar, salt and orange peels, and bring to simmer then set aside.
For the Garnishes
Smash pistachios in half with pot or side of a knife.
Wash cilantro and mint, and pick or roughly chop.
Warm ghee or clarified butter.
To Plate
Remove rice from oven.
Add half of the candied orange peel and half of the pistachios to the rice.
Add a little of the warm butter and fluff the rice to mix in garnishes.
Layer all remaining garnish onto your biryani and serve immediately.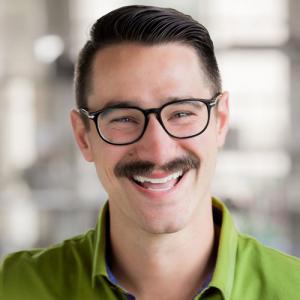 Chef Grant's goal is to inspire and educate others about what happens in our kitchen, to make cooking both easier and more enjoyable.