Pistachio Daikon-Carrot Salad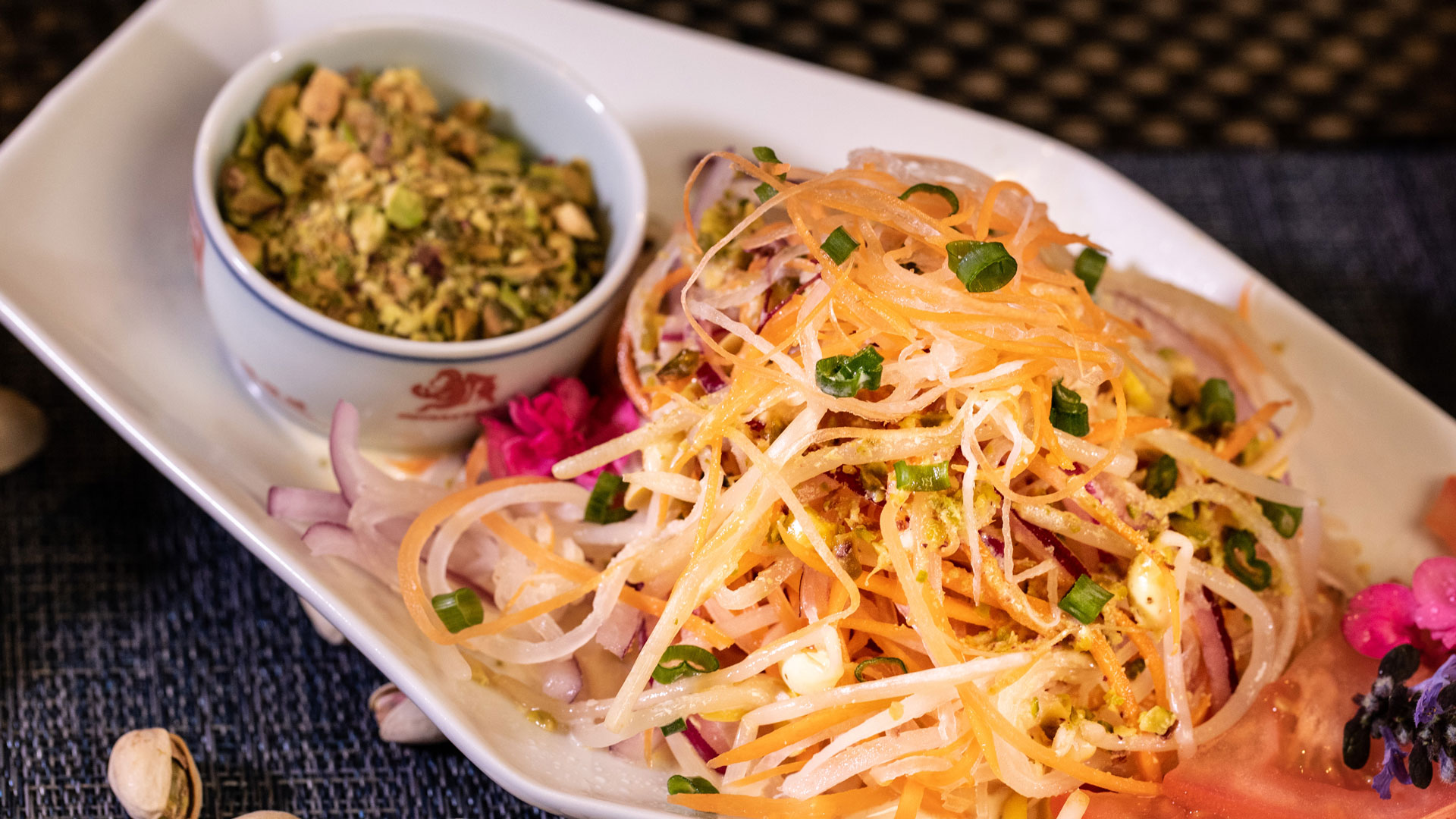 Yield
4 servings
Ingredients
Dressing 
2 tbsp rice vinegar
4 tsp olive oil
4 tsp honey
1 tsp sesame oil
1 tsp chili oil
4 tsp mayonnaise
1 tsp mustard powder
Salad 
200g shredded daikon (Japanese white radish)
100g shredded carrot
1 tsp salt
60g red onion, thinly sliced
40g chopped American pistachios
Instructions
Dressing: In a medium bowl, whisk together all ingredients. Set aside.
Salad: In a medium bowl, combine daikon and carrot. Add salt; mix well and set aside for 5 minutes. Rinse and drain well. In a salad bowl, combine daikon and carrot with remaining salad ingredients.
Assembly
Pour dressing over salad; mix to evenly coat. Refrigerate for 1 hour before serving chilled.
Equipment, smallware and tools
Two medium bowls, cutting board, chef's knife, whisk, salad serving bowl, serving spoon.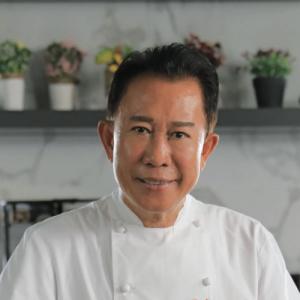 Spanning over four decades, celebrity Chef Martin Yan has traveled around the world, sharing the best of Chinese and American culture, food, and personal enrichment with multiple generations of audiences. His grand vision is shaped by more than 3,500 culinary and travel TV shows, 32 cookbooks, and several restaurants in North America and Asia, which include M.Y. China, a highly rated culinary hot spot in San Francisco.